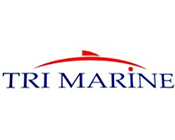 Last week we warmly welcomed the news about Tri Marine's fleet entering into the Marine Stewardship Council (MSC) full assessment for its US treaty fleet, especially in areas beyond the waters of the PNA. This marks an unprecedented move by Tri Marine and we are thrilled to see the industry consolidating efforts for a more sustainable tuna stock and more environmentally responsible fishing methods in the broader Western Central Pacific. These initiatives ensure that our highly fecund and fast growing tuna will remain providing us with healthy food for long generations to come.
"MSC commends companies like Tri Marine who share the important value of sustainability and transparency by putting themselves under the microscope of the MSC assessment process," explained Bill Holden, Pacific Fisheries Outreach Manager at MSC. "If this fleet proves itself sustainable to the world's most rigorous standard for sustainability, it will then qualify to use our MSC eco-label."
The PNA countries look forward to continue to work closely with Tri Marine's global operation on existing initiatives to catch skipjack tuna in PNA waters under our existing unassociated free schools, fully FAD free MSC certification to process and deliver it to the market with the Pacifical logo. It means a lot to the PNA nations to finally see the tuna industry fishing in their waters coming together and working towards better fishing practices. We encourage the industry to continue carrying on such initiatives to let the world know the true benefits that sustainable fishing brings.
Henk Brus, Managing Director of Pacifical welcomes the start of a close cooperation between Tri Marine's fleet and Pacifical on getting MSC tuna to retailers, food service operators and food processors looking for independently certified FAD free. "Tri Marine's pacific purse seiner fleet along with its carriers and its wide involvement in the distribution process will fulfil an important role to deliver sustainable caught MSC skipjack to consumer plates worldwide, as well as creating awareness among consumers about the origin of this great healthy wild fish; the pristine waters of the PNA people ".