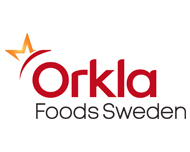 Orkla Foods Sweden and Pacifical are proud to announce their cooperation to supply sustainable MSC certified skipjack tuna from the PNA waters through the Swedish brand Abba; 100 percent wild tuna, certified as sustainably caught and fully traceable to all consumers from sea to shelf.
Orkla Foods Sweden's bold step is a reflection of the company's leadership towards seafood sustainability, marine ecosystem conservation and economic development in regions mostly dependent on tuna. This announcement is in line with a solid commitment made by Orkla Foods Sweden to have all their fish products MSC-certified and/or ASC-certified by the end of 2020.
"We are proud that we now can offer consumers full knowledge and traceability for all of our canned tuna, from store shelves back to the actual captain on the fishing boat. For us it is important to work for increased transparency in the value chain and help consumers to make sustainable choices easy in everyday life", says Cecilia Sajland, Marketing Director at Orkla Foods Sweden.
The MSC certified tuna by Abba is caught in the pristine waters of the 8 PNA island nations in the Western Central Pacific Ocean by a method called "purse seining". Pacifical sets nets on free swimming schools of adult tuna since schools of fish predominantly consist of tunas from the same species and same size because they have the same hunting skills, behavior and velocity. Through the Pacifical method, very few baby tunas are caught in the net and almost no juvenile bigeye and yellowfin.
The Pacifical logo on Abba's MSC certified tuna products represents Orkla Food Sweden's direct commitment to the PNA Island people. By choosing Pacifical Tuna, Orkla Foods Sweden reaffirms its support to sustainability of this vast ecosystem, as well as the people who depend on it on a daily basis.
"We are excited to announce our partnership with Orkla Foods Sweden, this is a company that truly cares about sustainability, social accountability and traceability, fully dedicated to present to their customers only an independently verified and sustainable certified choice – nothing less than that. We look forward to continue our great cooperation with Orkla Foods Sweden." Says Henk Brus, Managing Director at Pacifical.
Orkla Foods Sweden has given traceability and transparency an extremely important role by making all MSC canned tuna products by Abba carrying the Pacifical logo 100% traceable online at www.abba.se. In the beginning of 2016, customers will be able to find out where their tuna was caught, the name of the vessel and captain that caught it, where it was processed and many other interesting facts.
Independent MSC trained onboard observers monitor and record all fishing operations according to the strictest MSC chain of custody (COC) standards. The PNA MSC COC provides assurance that the tuna was caught in a sustainable way. Around 50 percent of the world supply of skipjack is caught in PNA waters, which includes a substantial supply of sustainably caught free-school MSC tuna, making Pacific island nations the single most important source of raw material for the global tuna industry.
Orkla Foods Sweden's commitment to healthy oceans is in line with consumer expectations and will build further trust in their brand. By committing to MSC, Orkla Foods is helping to secure a sustainable future for our oceans and the fishing industry." says MSC Program Director for Scandinavia Minna Epps.