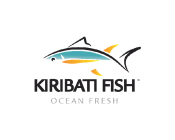 Kiribati Fish Limited (KFL) and Pacifical are honored to announce their cooperation to supply the world with MSC certified sustainable tuna – caught and processed in Kiribati. Last week a Memorandum of Understanding (MOU) was countersigned by the parties and starting January 2017, KFL will be able to process sustainable MSC certified Pacifical tuna.
"We as Pacifical are delighted to see another PNA based tuna processor join in our marketing effort to bring PNA processed MSC certified yellowfin tuna to consumers around the world. This is Kiribati's first processing plant and we are committed to make it a commercial success together with the Kiribati Fish team." – said Henk Brus, Managing Director of Pacifical.
Kiribati's economy faces significant socioeconomic constraints due to its small landmass, geographical nature, limited resources, and the need to create jobs and promote growth for an expanding population. Kiribati currently has a population of 100,000 and an unemployment rate of over 30%. Tuna fishing is regarded as the main development opportunity for the country and KFL is making sure fishing resources are being produced within the nation.
"As Kiribati Fish Limited we have invested over 10 million US dollars in our state of art fish processing factory in Tarawa and it has been certified by SQF and BRC. We are able to process MSC certified tuna products such as yellowfin tuna steaks and loins for the export markets in EU and the USA, now that we have signed this MOU with Pacifical on MSC tuna. We will create more local jobs and maximize value of the tuna resource from Kiribati." said Xue Jun Du, the Managing Director of Kiribati Fish Limited.
The frozen Pacifical MSC certified yellowfin loins and steaks to be supplied by Kiribati Fish Limited will be processed in the city of Tarawa, an important transshipment port in the Western Central Pacific Ocean.
KFL currently employs 300 people within its processing and fishing operations. Pacifical's goal is to connect the company to new customers and markets utilizing the abundance of the local tuna resources to help develop the region, create more jobs and generate income for the local people, from MSC certified sustainably caught tuna.
"It is with great pleasure that we welcome the news of Kiribati Fish Limited joining in partnership with Pacifical to process MSC certified tuna in Kiribati, creating jobs and income for PNA island people. Together the PNA countries hold 25% of the world tuna stocks and have the largest MSC tuna certification available in the market. We encourage all processors in the PNA region to take advantage of the massive worldwide demand for PNA origin MSC certified tuna products and increase the processing of final products in the region." – said Maurice Brownjohn, Commercial Director – PNA office.
Within the PNA region, Kiribati has an extremely large and tuna rich exclusive economic zone (EEZ), consisting of 32 atolls and one island, equivalent in size to continental United States. The nation is located between Hawaii and Australia in the South Pacific. Most of the land on these atolls is less than two meters above sea level and scientists believe that Kiribati could entirely disappear in the 21st century due to global climate change.