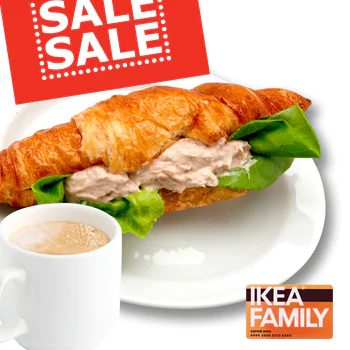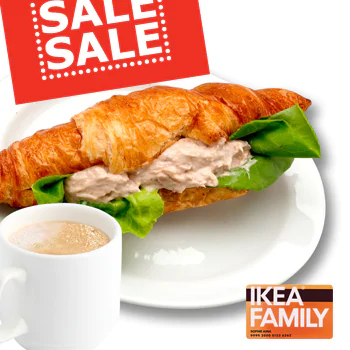 Following a 2015 global corporate commitment to source seafood from MSC and ASC certified fisheries, IKEA Spain has now made MSC certified Pacifical tuna available for all their customers becoming the first IKEA market to offer 100 percent wild tuna, certified as sustainably caught in the pristine ecosystem of the PNA waters and fully traceable from sea to plate. The decision of IKEA Spain illustrates the company's solid global leadership towards tuna sustainability as well as their support to 8 Pacific economies largely dependent on tuna.
"IKEA's commitment towards seafood sustainability delivers an influential message; Regardless of the nature of our business, we are all accountable as market participants to guarantee tuna species are available for generations to come. We congratulate IKEA Spain for its leading and bold step in marine conservation and look forward to continue working closely together to supply other regions with Pacifical MSC certified tuna" – Henk Brus, Managing Director. Pacifical.
While being best known for its furniture business, the IKEA Food business represents over five percent of the IKEA Group total revenue and has been recently valued at over EUR 1.7 billion The MSC certified tuna on IKEA's Spain menu is caught in the world's largest ocean, The Western Central Pacific, by setting nets only on free schools of adult fish, ensuring that bycatch of unwanted species and juvenile tuna is largely eliminated.
In addition to the sustainability factor, the IKEA MSC certified Pacifical tuna is being cooked and cleaned in a local PNA / Pacific-based processing facility, generating work and income to over 1,000 local families, whose livelihoods largely depend on tuna.
"IKEA aims to work closely with our suppliers to achieve people and planet positive impacts over the long term through our strategy in People & Planet Positive. IKEA recognized the opportunity to help transform a significant share of the seafood market by supporting demand for certified fish and working to increase MSC and ASC fisheries, farms and supply chains around the world, now in partnership with Pacifical too" – Kevin Johnson IKEA Food Manager Spain.
Independent MSC trained onboard observers monitor and record all Pacifical MSC Certified Tuna fishing operations according to the strictest MSC chain of custody (COC) standards. The PNA COC provides assurance that the tuna was caught in a sustainable way. Around 50 percent of the world supply of skipjack is caught in the PNA waters, which includes a substantial supply of sustainably caught free-school MSC tuna, making Pacific island nations the single most important source of raw material for the global tuna industry.
"Demand of sustainable seafood is growing among Southern Europe consumers. Moreover, in Spain the value of MSC certified seafood has grown over 110% in value in the last year. The partnership of IKEA and Pacifical to provide certified MSC tuna at IKEA restaurants, is a great opportunity to raise awareness on the sustainable choices in the market and to bring support to the fisheries more committed to sustainable practices" Laura Rodriguez, MSC Program Director in Spain and Portugal.