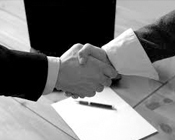 We continue to receive a lot of questions from companies interested in starting business with us on our MSC free school skipjack tuna from the PNA, and some are having problems to understand why we simply do not offer it to every company interested immediately.
The reality is that we will not be able to supply all those interested companies, simply for the reason that we will have to build supply gradually. In the beginning, the volume of our MSC catches and our production capacity will not be sufficient to satisfy all the demand, and to make sure that every customer -once started with us- has continuity and reliably supply, we have to be diligent.
For this reason, Pacifical has chosen to initially cooperate only with one major player in each country within the following 3 market segments: retail, food service and food processing. We selected our initial partners in marketing our MSC Pacifical co-branded business based on the following characteristics:
A strong proven dedication to seafood sustainability and MSC products
A large market share and significant volumes of tuna handled, within their national segment, preferably with established private labels
A willingness to promote the PNA origin, where the tuna was caught and processed, by adding our Pacifical logo as a co-brand on their products.
So far we have concluded exclusive partnership agreements with leading retailers, food service providers and food processors in the most important Western European markets and Australia. Negotiations in North America are still ongoing.
It is important for you to know that all these partnership agreements are only valid for the 18 months from the moment that the supply starts to that specific partner. We believe that within the coming 1,5 years, we will have established a reliable and continuous supply for each of our partners. Only once we have established that, we will be ready to take on new customers and to widen our distribution.