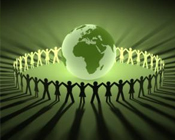 One of the main objectives of Pacifical is to improve the social standards of our people who work on the boats, in the ports and within the processing plants.
In our view it is not possible to be ethical on caring about the environment – without applying the same ethical values to the people that work and deal with it on a daily basis. How can you give the highest care to dealing with fish and the environment, if you do not show the same responsible attitude to your people?
Also our customers have recognized the importance of good social working conditions, and have asked us if we can comply with either the globally recognized SA8000 or BSCI standards. You can find more information in their webpage.
For this reason, within our team we have our own SA8000 auditor who is currently in the PNA cooperating with our partner's facilities to make sure they comply with the SA8000 international standardized code of conduct for improving working conditions and encouraging our partners in the PNA to make sustainable systemic changes where needed.
SA8000 contains eight core elements including; health and safety, working hours, child labor, forced labor, discrimination, freedom of association and collective bargaining, wages, and discipline. We at Pacifical want to make sure all these social standards are met and through that the workers morale keeps improving in a significant way.