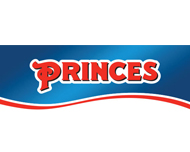 Food and drink group Princes will add Pacifical MSC certified tuna to their branded tuna starting this month, October 2016. This makes Princes the first UK brand or supermarket sourcing tuna from the MSC certified PNA tuna fishery and carrying the Pacifical logo on their products.
"It is a great pleasure to work alongside with Princes in their leading efforts to become the pioneers in the UK retail market to introduce MSC certified Pacifical tuna caught sustainably in the waters of the 8 PNA Island nations. We congratulate Princes for their commitment and we look forward to continue supporting them as they move forward." Says Henk Brus, Managing Director of Pacifical.
The Pacifical logo on the Princes products represents Princes' commitment directly with the PNA people. By choosing Pacifical tuna, consumers around the world are supporting the sustainability of this vast ecosystem within the Western and Central Pacific ocean, and the people who depend on it.
Ruth Simpson, corporate relations director at Princes, said: "The MSC programme meets the highest benchmarks for certification and ecolabelling, and we have worked tirelessly for the expansion of our certification.
"We are ethically aware, and partner with a range of organisations and share a common goal of protecting the sustainability of the world's oceans."
"We will continue to be fully committed to the quality, integrity and long-term sustainability of the seafood we sell."
Toby Middleton of the Marine Stewardship Council said: "This is a fantastic next step by Princes in their longstanding commitment to MSC certified sustainable seafood. By putting the MSC ecolabel on their products they are giving their shoppers a clear, credible and simple way to support the oceans' health for generations to come."
Princes tuna chunks 160g singles range sold in UK major multiples will move from 0 to 100% MSC certified from Q1 2017. The MSC labelled products will begin to hit shelves from October 2016.