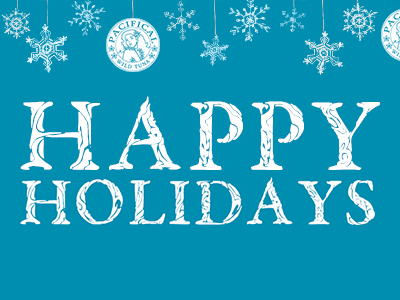 Goodbye 2020. Hello 2021.
We want to thank you for trusting in our PNA MSC certified fishery to fulfill your demand for MSC certified tuna throughout this challenging and "unusual" year. We missed seeing you at the trade fairs and conferences, but despite the distance, the continuous support you have given us has been felt 100%.
Hereby a little refresher on our 2020 developments. We can't wait to see what 2021 holds in store for the future of sustainable tuna.
US Spike In MSC Tuna Demand
US grocery stores have introduced MSC certified canned tuna products as low as 0.68 USD per can. Walmart has switched its entire Great Value Chunk Light canned tuna category to 100 percent MSC certified and Bumble Bee has promised to follow. Outlook for MSC tuna demand is on the rise. If you did not receive the 2020 US Snapshot, here it is.
German Market Breakthrough
Germany's market-leading retailer, Edeka (Netto & Edeka), switched 100% of their private label canned tuna to MSC-certified and was able to maintain the retail selling price around the same level of EU 1,15.
EDEKA sources its sustainable tuna from Pacifical, MSC tuna coming from PNA MSC certified fishery. If you missed the 2020 German snapshot, click here.
First Pacifical Product in Japan
Japan's largest retailer – Aeon – introduced the first Pacifical MSC-certified tuna in Japan. The release took place on Jun 17th 2020 under the private label brand TOPVALU. This is the first retailer in Japan to introduce MSC certified tuna within its private label. Aeon prides itself in "connecting the rich resources of the sea to the future generations". Click here to see their press release.
China; The Largest Increase In MSC Ecolabel Awareness
According to Globescan, China's MSC ecolabel awareness has increased by 17%. Our Pacifical partner, John West, the only tuna brand with the MSC ecolabel in China, was recognized as "The Best MSC Oversea Supplier of the Year" by MSC China. We are thrilled to be part of these developments. Congratulations to Simplot!. The MSC offered a Webinar on Asia-Pacific findings, including the link here if you want to check it out.
PNA Has A New CEO
We warmly welcome the new leadership of Dr. Sangaalofa Clark and look forward to a strong collaboration together. We also want to thank Mr. Ludwig Kumoru for his work and achievements in the last years – in particular his dedication to the sustainable management of the PNA region and its tuna fishery. This is the press release.
Pacifical Partners With Global Tuna Alliance
This year we became members of the Global Tuna Alliance (GTA), an independent group of retailers and tuna supply chain companies committed to goals that align with ours; realizing the maintenance of healthy tuna stocks, avoidance of IUU products, improved traceability as well as environmental sustainability, and progressing work on human rights in tuna fisheries. We are excited to begin this collaboration. Read more.
PNA Maintains World-Class COC During COVID-19 Crisis
Due to the high vulnerabilities of the PNA island states to the devastating impacts of the COVID-19 pandemic, the governments of the PNA + Tokelau nations have each implemented strict quarantine controls to ensure the safety of their people. The Chain of Custody has been strictly maintained with additional mandatory requirements. To learn more click here.