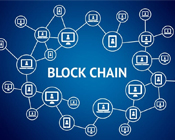 Starting this month, several hundred million tuna steaks, pouches and cans will be able to have their origin traced and verified via the blockchain. Pacifical, in cooperation with Atato, has extended its existing innovative traceability platform and started publishing MSC tuna sustainability certification and traceability data using the Ethereum public blockchain.
A new level of transparency and better standardized communication within the global tuna industry is what the Pacifical public blockchain will provide. Non-commercial and non-confidential data will be published to offer faster traceability and increase consumer confidence.
The outgoing chair of the PNA Ministerial meeting and Minister of Fisheries in The Republic of the Marshall Islands, Hon. Dennis Momotaro, announced with pleasure in his handover speech that the Pacifical platform is now live in cooperation with Atato, the Thailand-based blockchain service provider. The system is powered by Ethereum's blockchain smart contracts and IPFS decentralized storage, integrated with Pacifical's existing traceability solutions.
This blockchain solution creates the powerful basis for a collaborative sustainable certification network for fishermen, traders, manufacturers, wholesalers, distributors and retailers. It will enable them to seamlessly connect, view, upload, manage, and share relevant selected Pacifical MSC traceability and certification records.
Pacifical will initially make two blockchain powered modules available. In the future, also non-public commercial and logistic modules will be developed together with Pacifical supply chain partners, utilizing private blockchain networks (such as JP Morgan's Quorum) and their integration with Ethereum.
The tuna products will be recognizable by the Pacifical and MSC logos, and will be able to be traced on the blockchain through their unique tracking code found on the packaging.
This announcement marks the PNA's market development company Pacifical as the pioneer of the first large scale blockchain initiative within the 42 billion dollar tuna industry.
"The tuna supply chain is global, dynamic and complex in nature. At Pacifical we have been long time believers that our customers deserve to know the origin of their fish accurately. That is why since the beginning we have offered full traceability from sea to end market for all our products. Today we are extremely proud to go even one step further by including more than 200 million consumer units of Pacifical tuna per year in over 23 countries to be traced, shared and verified through the Ethereum blockchain" – Said Henk Brus, Pacifical Managing Director.
Environmental groups, retailers, consumers, and certifications bodies all over the world will have immediate access to verify live on Ethereum's public blockchain, exactly how the Pacifical MSC tuna was sustainably caught, by which captain, vessel, method, area and period, where and when it was processed, along with the product characteristics and the brand of each individually coded product.
This new innovative blockchain integration powered by Atato blockchain services will cover over 220 large fishing vessels, the entire supply chain and chain of custody of about 35 million tuna fish caught annually in an area with a surface 40% bigger than Europe. It will provide an unprecedented level of transparency and traceability, to build the highest level of trust on the sustainability of the tuna catch.
The information is collected by linking all information sources within Pacifical's global tuna supply chain from the fishing boat through the production process up to the final point of sale.
Pacifical blockchain service is now operational, with MSC certification data online and major brands currently in discussion to join the platform. Further announcements will be made in the coming weeks regarding participating brands.
A Block chain viewer is available on www.pacifical.com/blockchain