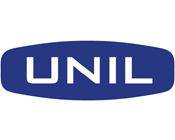 Unil AS, the purchasing unit responsible for the private labels of Norway's largest retailer NorgesGruppen, wants Pacifical tuna because it supports the eight small island countries that are sustainably managing the skipjack tuna sourced from their waters.
"The main reason we want to work with Pacifical is the sustainable approach and the fact it is from the PNA," says Einar Mosvoll, senior procurement manager at Unil AS. The PNA, or Parties to the Nauru Agreement, are eight Pacific island nations and home to a fishery that only targets free swimming schools of mature skipjack tuna. The fishery does not use the controversial fish-aggregating devices (FADS), has minimum by-catch of baby tuna and other species, and is certified sustainable by the Marine Stewardship Council (MSC) eco-label.
"We do recognize that supporting the PNA countries is important," says Mosvoll.
In a public letter issued today, Unil AS is calling on tuna fishing companies and processors active in the region to seize the opportunity to start catching and supplying the premium canned tuna sustainably, which Unil is interested in buying and which will be cobranded in the market as Pacifical. The statement follows similar efforts by other major European, Australian and African retailers, who are also eagerly waiting for the first shipments of sustainable tuna to arrive.
Pacifical tuna will be the second canned MSC-certified product offered by NorgesGruppen's private label, after canned mussels.NorgesGruppen represents the largest market share in the Norwegian retail sector, about 40%, and has over 1,700 retail outlets and 600 kiosks.
Mosvoll says consumer demand and awareness for sustainable seafood products, including tuna, is still quite low in Norway, but he expects both to increase in the future. Even concerning the country's dominant salmon fisheries, he says sustainability is more valued by the industry than by consumers.
Pacifical canned tuna, bearing the signature blue-and-white MSC stamp of approval, could be the fish that piques Norwegian consumers' interest in protecting the marine environment.
"The MSC certification itself is not that important, however we expect the MSC logo to become more known to the Norwegian consumers in the years to come," says Mosvoll.
While cod and salmon are the most popular seafood in Norway, Mosvoll says tuna and mackerel in tomato sauce are the most popular canned fish in the retail segment. He estimates the total tuna consumption in Norway is about 3,000-4,000 tons every year, compared to the 10,000-12,000 tons of cod and salmon each that are consumed annually.