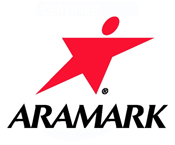 Aramark (NYSE:ARMK), the $15 billion global provider of food, facilities management, and uniforms, announced that it will transition to 100% sustainably sourced canned skipjack and albacore tuna in the U.S. by April 1, 2016. Sustainably sourced tuna minimizes by-catch levels and helps maintain fish populations.
Pacifical will be one of the suppliers of raw material to Rema Foods, a leading US import company. Rema Foods is the supplier of canned tuna for Aramark's sustainable tuna program. This is the first time that Pacifical MSC certified free-school skipjack tuna from the waters of the 8 PNA Pacific Island Nations carrying the Pacifical logo, will have a consistent presence in the USA.
"We applaud Aramark's strong commitment towards tuna sustainability," says Henk Brus, Managing Director of Pacifical. The deal connects one of the leading global food service providers with the world's largest tuna resource owning nations.
"Rema is proud to partner with Aramark on this groundbreaking step in the tuna industry," said Robert Feuerstein, CEO of Rema Foods. "We believe sustainability is vitally important for future generations and we are excited to help accomplish this significant goal. Aramark's commitment will drive further change in the industry and we commend them for taking this step."
Aramark's approach was developed in consultation with the Monterey Bay Aquarium Seafood Watch program, and the Marine Stewardship Council (MSC). The transition will be complete in April 2016, and by that date Aramark will have converted around 2.5 million pounds of tuna to sustainably sourced product.
"The Marine Stewardship Council congratulates Aramark on its commitment to source from MSC certified tuna fisheries. In making certified sustainable seafood available to its customers, Aramark is helping to raise consumer awareness about the importance of ensuring wild fish supplies for generations to come," added Brian Perkins, MSC Regional Director, Americas.