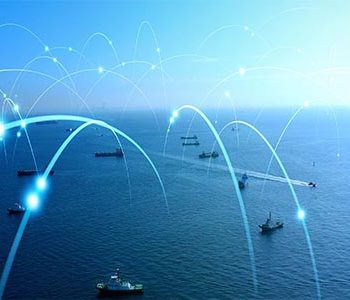 Digimarc Corporation (Nasdaq: DMRC) and Pacifical have been working together to achieve interoperability between their traceability systems through use of communication protocols of the Global Dialogue on Seafood Traceability (GDST) standard.
Supply chains across all sectors are complex. Even though most suppliers make attempts to provide full traceability for products, the challenge for retailers is that each supply partner has different traceability reporting protocol. This is why a common language for traceability in retail is much needed.
The GDST standard has been designed as a seafood-specific extension of the GS1 EPCIS, which offers uniformed vocabulary for interoperability across many product categories. The EPCIS is widely used by worldwide retailers and suppliers. The GDST standard enables trading partners to share information about the physical movement and status of seafood products as they travel throughout the supply chain – from business to business and, ultimately, to consumers. The GDST has just announced plans to release a new tool—the GDST Interoperability Capability Test—that will be able to test whether IT systems can achieve interoperability under the recently updated GDST 1.1 standards.
"We congratulate Pacifical and Digimarc for the progress they are making to advance interoperability. Pacifical and Digimarc are on track to be among the first companies to pass the GDST Interoperability Capability Test once it is released," said Blake Harris, Sr. Food Traceability Manager of GDST.
Roughly a quarter of the fish caught globally is done so illegally. Traceability is the first step to eliminate these practices.
"Increasing the verifiability of seafood supply chains, enhancing traceability and facilitating compliance with government regulations on the legality of seafood products, is what the GDST is all about," added Greg Brown, Executive Director of the GDST.
The EVRYTHNG Product Cloud®, brought to you by Digimarc, is a leading provider of realtime digitized end-to-end value chain information, and Pacifical is the market developer and promoter of the Pacific Island nations and its sustainable tuna resource certified by the Marine Stewardship Council (MSC).
"We are pleased to work with Digimarc to validate Pacifical's work on implementing supply chain traceability data based on the GDST Standard. We are looking forward to transferring this ability to retailers and brands worldwide sourcing and supporting sustainable tuna catch from the Pacific Island countries," says Cynthia Asaf, COO of Pacifical.
"Adopting the very best technology in traceability and supply chain transparency will both help brands meet market regulations, and enhance brand integrity," concluded Dominique Guinard, Digimarc's VP of Cloud and IoT, and Founder of EVRYTHNG. "We're excited to start this process with Pacifical."
This initiative aims to demonstrate the technical ability to transmit all GDST Key Data Elements (KDEs) and Critical Tracking Events (CTEs). This ability could be extended to tuna buyers that are aiming to implement the GDST Standard and sourcing from the Western Pacific Island region.