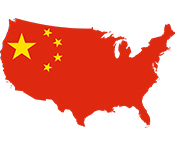 Sustainably-caught MSC-certified tuna carrying our Pacifical logo is now available in the Chinese retail market under the major Australian brand John West, with which we share a strong commitment to the sustainability of our tuna and the entire eco-system.
A wide variety of John West Australia's preserved MSC tuna products, which are manufactured in Thailand, has recently been made available in retail stores across China, including Shanghai.
Products such as No Drain cans, and the original Tuna Tempters by John West Australia now make fully- sustainably MSC-certified tuna from the EEZs of our 8 PNA Pacific Island nations available to consumers in China.
In early 2016, the partnership between Simplot, the owners of the John West brand in Australia, MSC, the PNA Office and Pacifical was announced, showing the company's commitment to help end unsustainable fishing methods within the tuna industry. We are proud to see our partnership with Simplot and John West offer consumers in the world's largest retail market the option to buy high- quality Pacifical MSC sustainably-caught free-school skipjack tuna, and look forward to seeing our presence in the Chinese market grow.