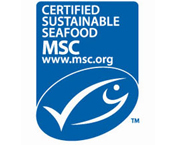 The PNA skipjack and yellowfin free school tuna fishery has undergone the standard five year MSC certification reassessment and we are pleased to have received some of the highest possible scores on nearly every point of this preliminary review. Certainly, the scores awarded reflect the fishery's strong and robust management!
Acoura Marine is the third party Certification Assessment Body (CAB) and the assessment is based on three main principles, split into 28 separate criteria. A score of 80 or more means a pass with no condition; the PNA fishery scores 100 in seven separate areas, 90 or above in 10 more, and between 80 and 90 in a few others.
There are however three points in which the PNA fishery scores below 80 points, which have partly relied on RFMO consensus on Harvest Control Rules (HCR). These are still passing scores, but come with a condition. For the fourth annual surveillance audit, The PNA would need to:
Demonstrate that Harvest Strategies are in place and are responsive to the state of the stock and are achieving certain stock management objectives.
Ensure there are HCRs in regards to both species.
Provide good management of Endangered, Threatened or Protected (ETP) species.
Well defined HCRs that are expected to keep the stock fluctuating around a target level are also required for retaining the MSC certification for the fishery in the future. In terms of ETP species, the PNA would need to demonstrate there is a strategy in place that is expected to ensure that the recovery of manta rays and devil rays is not hindered by the certification of the fishery.
A 30 day stakeholder comment period has now been opened on the preliminary PNA scores. We will continue to keep you posted.