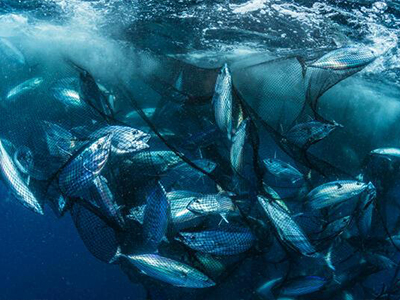 Great news! PNA members have adopted a conservation measure on the management procedure for skipjack tuna in the Western and Central Pacific Ocean (WCPO) . This PNA move is a significant component of the harvest strategy and tropical tuna measure that will be progressed in the coming years.
The new management procedure will apply to the catch and effort of purse seine and pole and line fisheries and other commercial fisheries on skipjack in the Exclusive Economic Zones (EEZs) and the high seas.
This decision will maintain the PNA Marine Stewardship Council (MSC) certification as active, along with the other 32 independent MSC certifications in the Western and Central Pacific currently stacked upon the PNA certification.
Background: All WCPO MSC certifications that have been initially certified with the condition that the WCPFC, as the regional fisheries management organization, was working towards implementing Harvest control rules (HCRs). The deadline to meet this condition in order to remain certified by the MSC was June 2023. Without this progress towards harvest strategies and PNA's leadership on this to put this proposal forward, all fisheries could have lost their MSC status.
Yellowfin and Bigeye were also discussed. Adoption of target reference points (TRPs) for those two species have been rescheduled to 2024, with adoption of management procedures only expected to be ready by 2026.
​The WCPO fisheries account for 85% of all MSC certified tuna and suspension would have meant a massive blow for the supply of sustainably caught fish. The PNA nations, as the major resource owners, have ensured that retailers and brands caring about evidencing the ethical catch of their tuna via the use of the MSC blue tick, can continue to serve their markets and customers.
At Pacifical we are proud of our Pacific leaders, because it has been mainly thanks to their initiatives over the last 15 years that the WCPO is today the only ocean where skipjack, yellowfin, bigeye, and albacore stocks are healthy and overfishing is not occurring.
We will continue to serve you with MSC FAD free skipjack and yellowfin independently verified at sea and with verified GSDT capable traceability solutions.